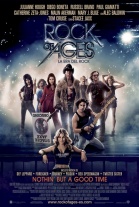 Título: Rock of Ages (La era del Rock)
Título original: Rock of Ages País: USA Estreno en USA: 15/06/2012 Estreno en España: 10/08/2012 Lanzamiento en DVD (alquiler): 05/12/2012 Productora: New Line Cinema Director:
Adam Shankman
Guión: Chris D'Arienzo Reparto: Tom Cruise, Malin Akerman, Paul Giamatti, Bryan Cranston, Russell Brand, Alec Baldwin, Catherine Zeta-Jones, Julianne Hough, Will Forte, Kevin Nash, Diego Boneta, Mary J. Blige, Veronica Berry, Jessica Guadix, Constantine Maroulis
Sinopsis:
'Rock of Ages' cuenta la historia de Sherrie, una chica de pueblo, y Drew, un chico de ciudad, quienes se conocen en el Sunset Strip mientras persiguen sus sueños de Hollywood. Su historia de amor estilo rock 'n' roll está contada a través de los vibrantes éxitos de Def Leppard, Joan Jett, Journey, Foreigner, Bon Jovi, Night Ranger, REO Speedwagon, Pat Benatar, Twisted Sister, Poison, Whitesnake, y otros.
Notas de Producción:
- Adaptación a la gran pantalla de un exitoso musical de Broadway cuyo nombre proviene del club en el que se enamora la pareja protagonista.
Imágenes (
ver más
):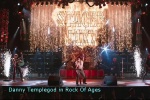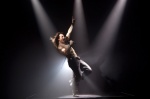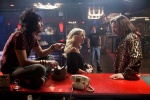 Tráiler en español:
Noticias en la web:
Estadística: 24706 Lecturas | Edición: Scofield, jescri, Wanchope, Chris |
Estrenos España 24-05-2013
Portal
Secciones
Destacados
Superestrenos
Más información
El Séptimo Arte
© 2005-2013,
www.elseptimoarte.net
. Todos los Derechos Reservados.